19 Jan

It's Like a Fluffy White Dream

Here in the PNW we've been waiting for a day like this group of friends had. When I first showed this edit to Jin next to me he was like


Can't blame the guy. I do love how this group of friends are just super stoked and high fives all around.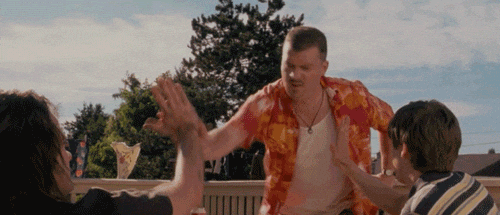 It's a good change of pace from all the edits of solo riders show boating. Well maybe now the green eyed monsters got me a little bit. Anywho, here's the edit that YouTube user JHaller had posted of himself and his buddies just spending their Saturday shenanigans. It's just so cool to see so much p-p-p-p-ow! I wish I knew where these guys where at because it looks like that's the mountain to be on.