20 Jan

Little Pug Shredding

Now I've seen it all. Surfer pug Brandy hits the slopes to give her paws a go at snowboarding. She's so cute your screen might explode with rainbows, glitter and confetti. She got her first taste of snow when a random snow storm hit DeLuz, California. Now she's showing us humans how it's done at Big Bear. If you want to see more of this pug, follow her instagram.

#Puglife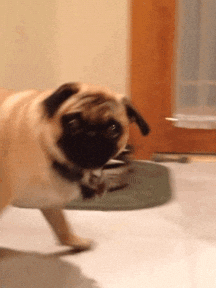 Sorry. Had to do it.