21 Jul

The Amazing Frenchman

One of my favorites to watch play tennis is Gael Monfils. The number 14th ranked french man has been stunning audiences for years. He plays with such grace and solid instincts. The most astonishing shots seem totally ordinary for him.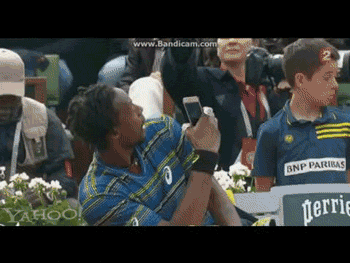 That's not the kind of shots I had in mind.
ATP had a chance to sit down and ask Monfils about some of his most spectacular points. He's such a chill fantastic player. I can't wait to see him pull off some crazy shot to win his first Grand Slam.
Where there any points that they missed? Which was your favorite?