22 Sep

There's No Joke For Federer Fan

Back in 2004, Jesus Aparicio set out with his friends to celebrate his 18th birthday. The car they were in had gone off the road causing Jesus to fall into a coma. Putting his life of hold for 11 years. He woke on August 27, 2015. Jesus is a huge Roger Federer fan. Just before his accident Roger had just won his fourth Grand Slam. While getting updated to what he missed all those years, he is in disbelief to hear from friends that Roger is still playing at a high level and ranked second in the world. He watches Federers U.S. Open match against someone(Djokovic) who is unfamiliar to him still amazed at how well Federer is keeping up at 34 years old. Disappointed with his loss he said the Roger played a good game and is excited that he still gets a chance to watch his favorite player live still.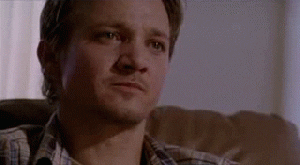 Your move Federer. Do the right thing.