27 Oct

Never Judge A Book By It's Cover

This is a classic example of what makes tennis fun.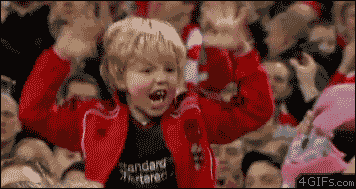 Granted this is an exhibition match. I've never seen any sport take a quick time out, pull a person, let alone 2 out of the crowd and invite them to play. Rafael Nadal and Juan Martin del Potro play at Madison Square Garden for the BNP Paribas Showdown back in 2013. Nadal decides he wants to pull actor Ben Stiller from the crowd. To get even, Juan decides he wants some help too. He looks around and spots an ambitious fan in the crowd. To everyone's surprise it's a young little girl. Ben sees the competition and decides to have some playful trash talking to the mix. What happened next would delight even Oscar The Grouch.
Yes. I know this is a couple years old although it will never cease to make me smile.