17 Dec

Serving It Up Old School

When I say old school. I'm talking late 80's early 90's. The glory days of big hair, bright neons, spandex and hammer pants. No one could escape the glory days of fashion.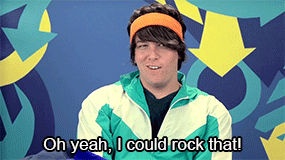 Not even tennis great Andre Agassi. This clip was intended to help people practice their tennis skills. Now it's just a checkpoint to see how far the sport has progressed. Mullet and all. The video is a clip from coach Nick Bollettieri's "Attack" training video.