08 Feb

My Favorite Boys Are Back For Number 14

The Real Skifi boys have uploaded episode 14 onto their YouTube page.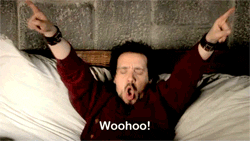 Like the 13 before it, they just get better and better. This time around; Verneri Hannula, Illka Hannula and Juho Kilkki use juice boxes and sheds to showcase how much fun you can have thinking outside of the box. Imagination will take this group of boys to the perfect balance of fun and pushing their physical abilities to the limit. I don't know how many more edits these guys will do. I do know that I don't want them to end.