14 Jun

Who's Needs Boat When You Can Have a Bote!
Bote is ready to take the SUP genre to a whole new level.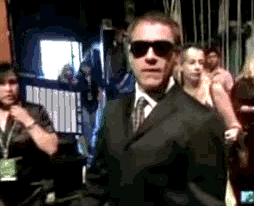 Summer is here. If you're ready for the hot summer days and looking for a great way to get outside to cool off. This Bote Breeze 11′ Inflatable paddle board could be exactly what you need.

This board is perfect for the adventurer who doesn't have the space to store a full size board in their home or car but want to be able to hit the water when they want. It comes in a backpack. A backpack!
How rad is that to throw a paddle board into your trunk then onto your back and next thing you know you're on the water. No need to worry about carrying a big board from your car to a loading area, just drop, inflate and go.
There are many advantages of using an inflatable board over a standard fiberglass board. This one in particular is a beefy PVC military grade skin body at 6″ thick you can literally have someone at the nose of the board and try to fold it to capsize you to no avail. This board will not crease like some others out there.
We have both versions in store, so feel free to drop on by and compare how sturdy an this Bote is compared to a standard SUP. We also have some further details on our website. Leave no doubt about it. This will be one of the best things you'll get to do this summer. Sick day anyone? *cough, cough*
Here's the Veggies;
Dimensions 11′ x 32″ x 6″
Weight 26 lbs (No Gear)
Core Compressed Air
Stringer Stringerless
Capacity Max Weight – 350 lbs
Skin Military Grade PVC
If this is what you've been looking for act now! Operators are standing by.
Mon-Fri: 9:30-8:00
Sat: 9:30-6:00
Sun: 10:00-5:00
1100 Bellevue Way NE Bellevue, WA 98004